Total Inspection Line Solution
Saki's inspection solutions are used in over 50 countries, with >10,000
machines shipped worldwide to ensure the highest level of quality
control in our customers' production environments.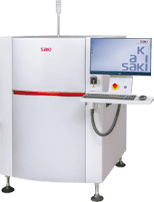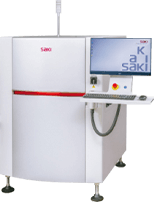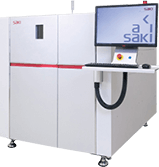 Our Strength
To improve both productivity and quality assurance with solutions that are designed
based on a complete understanding of our customers' production environments.
Total Inspection
Line Solution
In addition to providing SPI, AOI and AXI, it offers quality assurance for hidden solder joints. The machine's flexibility expands inspection capability beyond just SMT to THT, Press-fit, Coating, and IGBT inspection.
Superior
Product Quality
Superior in every way: High-quality, high-accuracy, high-speed and easy to use
Saki provides complete inspection solution for any application.
Technical Support
Satisfaction Guarantee
Global Customer Support Services network guarantees prompt and efficient response in every time-zone.
Why our customers
rely on
Saki solutions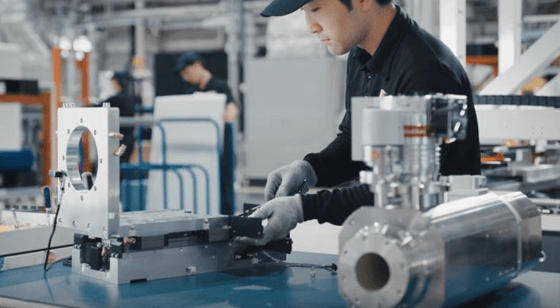 Strength
01
Reliability assured by
Saki's in-house R&D
Saki's in-house R&D develops not just the hardware for their SPI, AOI and AXI solutions, but also the software. That allows us to provide quick development and support services. Saki is also developing its own artificial intelligence inspection platform in response to the growing demand for increased automation.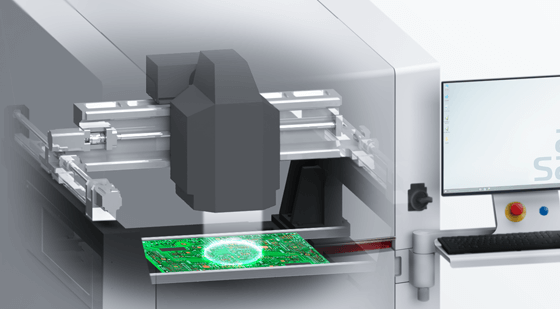 Strength
02
Common Platform
Saki offers a common platform for both software and hardware. Integrated program and operation features reduce workload for programming, training, operation and spare parts costs. The exceptional precision of Saki's inspection solutions is made possible by its unique casting frame and dual driven motor axis constructions.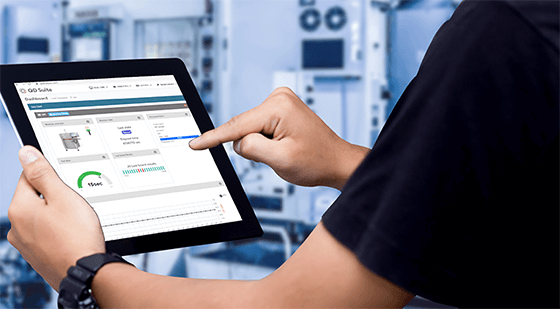 Strength
03
Next Generation SPC
Access to the web-based SPC solution provides real-time product quality and machine status monitoring from anywhere with network availability. Handling of large amounts of data and super high-speed processing provides in-depth analysis for root-cause identification and the generation of custom reports with minimal effort.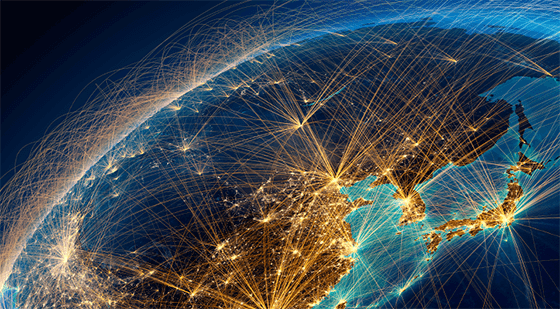 Strength
04
Global Support
Network
Network of global software development centers in Japan, China, Europe and the United States. A local staff of software developers and engineers provides excellent technical support in close proximity to our customers.
Products
3D-SPI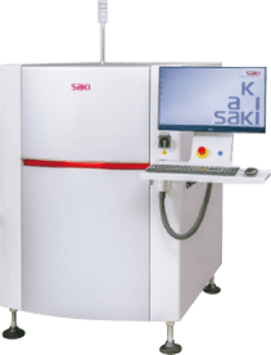 3D-AOI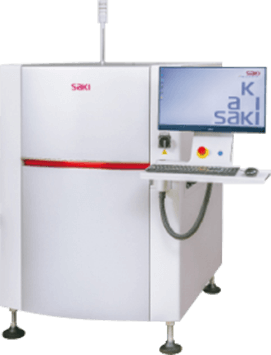 3D-AXI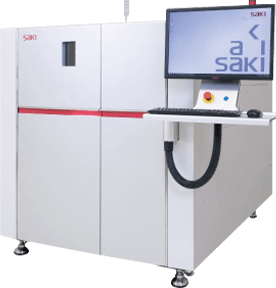 Saki Family Solution
QD Suite – QD Analyzer (next generation SPC)
BF2-Monitor – Judgement Station
BF2-Editor – Offline Programing Station
MPV – Multi Process View for result judgement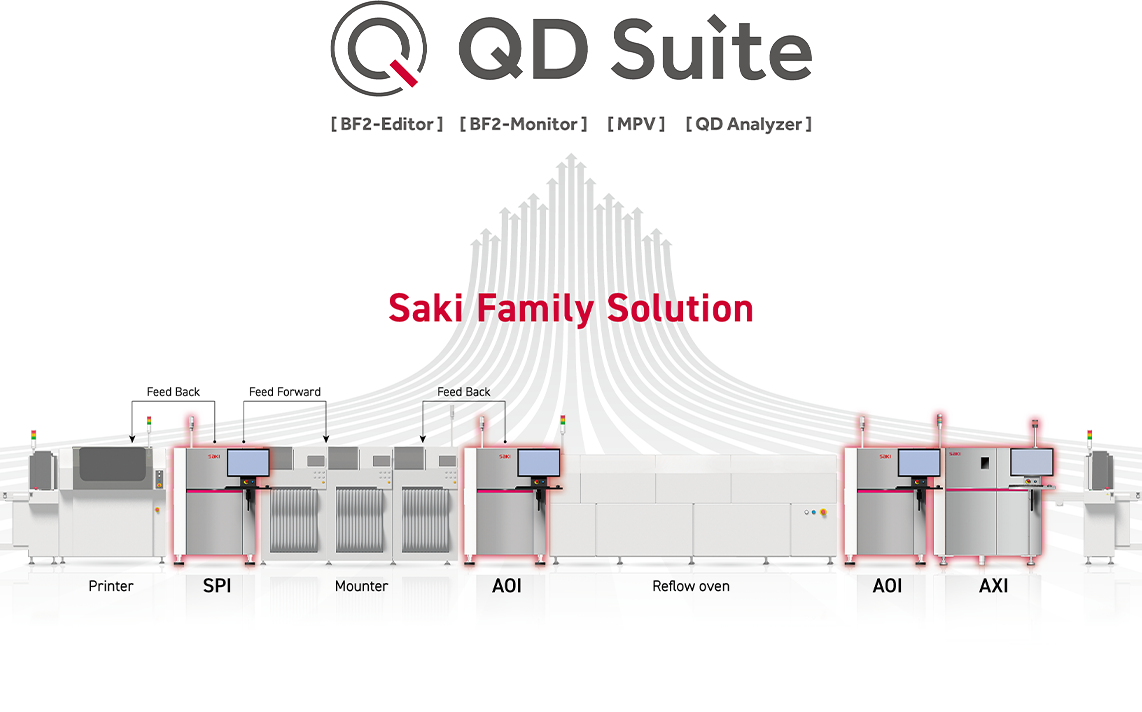 Learn more about our products

Download Brochure
About Us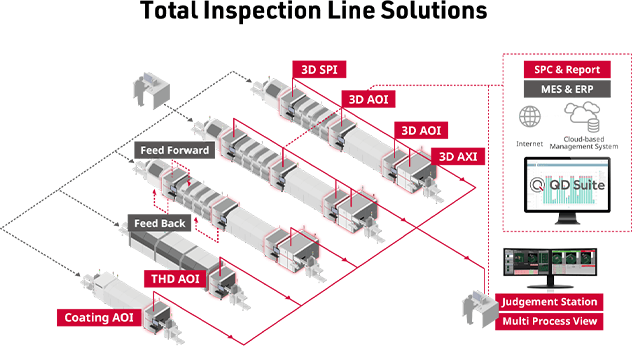 Saki Corporation was founded in 1994 and initially focused on the 2D AOI market. By continuing to provide leading edge technology to set the pace for the market, the company has expanded to offer a wider range of inspection solutions, including 3D-SPI, 3D-AOI, and 3D-AXI. Total line inspection from Saki contributes to the future generation of production, integrating IoT and AI platforms, and fulfils customers' smart factories.
Company name

Saki Corporation
Address

Headquarters

DMG MORI Tokyo Digital Innovation Center 3-1-4, Edagawa, Koto-ku, Tokyo 135-0051 Japan

Saki America, Inc. Chicago office

2400 Huntington Blvd, Hoffman Estates, IL 60192, U.S.A

Saki Europe GmbH

Landsberger Strasse 183, D-80687 Munich, Germany
E-mail

Saki Corporation

marketing@sakicorp.com
For further information, please contact your nearest Saki office or partner.
www.sakicorp.com/en/company/network/
Request a demo

Contact Us